Stone Crabs: The Perfect Appetizer for Weddings, Romantic Dinners and Family Occasions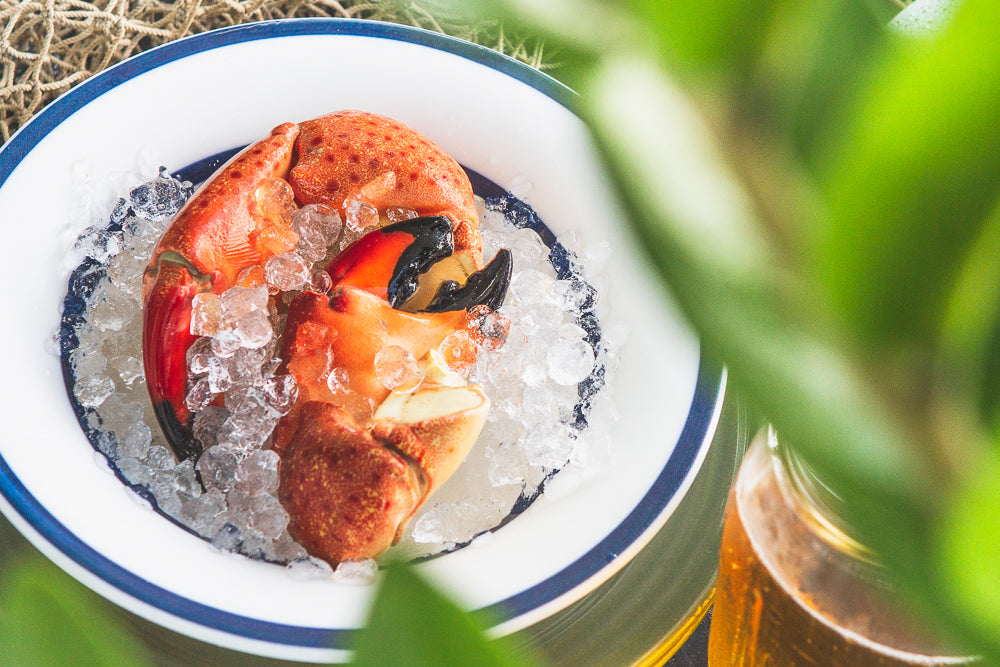 Did you know that over 3 billion people worldwide rely on seafood as their number one source of animal protein? This is what makes stone crab such a delicious appetizer for any event. 
Whether you're looking for appetizer ideas for Thanksgiving or need ideas for a wedding, cooking stone crab has endless possibilities. You can serve it with a variety of dipping sauces, especially mustard sauce- a Florida tradition. 
There are also countless benefits of stone crabs served as an appetizer. They're incredibly lean and pack plenty of magnesium and selenium in addition to protein. To learn all about how to cook stone crabs for outstanding recipes, then be sure to keep reading.
Florida Stone Crabs With Mustard Dipping Sauce
Florida stone crabs are a wonderful traditional appetizer. Here's what you need:
Ingredients
4 pounds of cooked stone crab claws
1/2 cup of mayonnaise
1 tablespoon of Dijon mustard
1/2 of fresh lemon juice
2 teaspoons of Worcestershire sauce
Hot sauce (to taste)
For the sauce, whisk the mayonnaise, mustard, Worcestershire sauce, and lemon juice. Slowly add hot sauce to taste. Combine and refrigerate. 
Crack the jumbo stone crabs the day you plan to eat them. Once cracked, transfer the meat to a platter with lemon wedges. Serve with your mustard dipping sauce. 
Stone Crab Cocktail
Stone crab cocktail is another great chilled appetizer idea. The ingredients are simple but delicious: 
Ingredients
4 pounds of cooked stone crab claws
1 minced shallot
3 tablespoons of orange juice
Juice of 1 fresh lemon
4 tablespoons of extra virgin olive oil 
Pinch of salt
Several grinds of black pepper
12 cherry tomatoes, halved
Orange segments (from 2 oranges)
1 ounce of micro basil or 6 large green or purple basil leaves, sliced into fine ribbons
Begin by shelling the crabs. Be careful to keep the claws intact. Then use the minced shallot, orange and lemon juices, salt, and pepper to make a dressing. 
Toss the crab and tomatoes lightly, along with the orange segments, into the dressing. Serve the mixture in 4 cocktail glasses. Garnish with fresh basil. 
Stone Crab Salad
Stone crab salad is a great addition to any appetizer lineup. It's also great in the summer as you serve it cold. 
Ingredients
1 1/2 pounds of cooked picked stone crab meat
4 ounces of chopped onion
4 ounces of chopped celery
Pinch of freshly chopped cilantro leaves
Mayonnaise for binding
Assorted crackers for serving
Using a medium bowl, combine all the ingredients. Use enough mayonnaise to bring everything together. Place mixed ingredients in a serving bowl to chill for at least half an hour before serving with your favorite crackers. 
Stone Crab Claws With Cilantro Butter
If you're looking for something buttery to please your savory appetizer palate, then look no further than stone crabs with butter cilantro sauce. Here's the recipe for a delicious appetizer in no time!
Ingredients
8 stone crab claws that are fresh or frozen 
1 tbsp of Old Bay seasoning
2 tbsp of unsalted butter
A handful of chopped fresh cilantro 
2 whole bay leaves
1 peeled garlic clove 
Garlic powder to taste
2 handfuls of ice cubes
Pepper
Salt
Begin by filling a high pan with water. Then add 2 teaspoons of Old Bay seasoning, garlic to taste, and the bay leaves. Season with a dash of salt and pepper. 
Place the pan over high heat and let the water boil before adding the crab claws. Lower the heat and continue to boil the claws for 8 minutes if fresh and 5 minutes if frozen.
Next, prepare an ice bath for the crabs by filling a bowl with cold water and adding ice cubes. Then place this in the fridge until the crab is boiled, then use a spoon to transfer the claws into the ice bath.
Let the claws chill in the ice bath for 5 minutes before draining them. Once chilled, gently open the claws by tapping the back of them until you can crack the claw open. Repeat with the crab knuckles until all the shell is removed.
Take the butter and put it in a large pan placed over medium heat. Heat until the butter melts. Season the butter with garlic powder, salt, pepper, and Old Bay seasoning before adding the chopped cilantro. Once the mixture is stirred well, add the stone crab.
Don't stir the mixture, but rather let the butter warm through the crab for roughly 7 minutes. As the stone crab is marinating, drizzle the cilantro butter on it, as you would baste a turkey.
Check to ensure the butter is seasoned to taste. Transfer the crab to a serving platter and serve it with your favorite crackers. 
Maryland Crab Cakes
You don't have to live in Maryland to enjoy all that stone crab cakes have to offer. They're the perfect size for any appetizer and always a crowd-pleaser. Here's how to make them Free-State style:
Ingredients for Crab Cakes
2 large eggs
2½ tbsp of mayonnaise (preferably Hellmann's or Duke's)
1½ tsp of Dijon mustard
1 tsp of Worcestershire sauce
1 tsp of Old Bay seasoning
¼ tsp of salt
¼ cup of finely minced celery (one stalk is all you need)
2 tbsp of finely chopped fresh parsley
1 pound of lump stone crab meat (you don't want the lumps too large or they won't bind together well)
½ cup of panko
Vegetable or canola oil to cook with 
Ingredients for Quick Tartar Sauce
1 cup of mayonnaise (Hellmann's or Duke's)
1½ tbsp of sweet pickle relish
1 tsp of Dijon mustard
1 tbsp of minced red onion
1-2 tbsp of lemon juice (to taste)
Salt and freshly ground black pepper (to taste)
Cooking the Crab Cakes
Line baking sheets with aluminum foil. Combine eggs, mayo, Dijon, Worcestershire, Old Bay, salt, celery, and parsley in a large bowl and combine well. Then add the crab meat, removing any sharp cartilage, and add the panko.
Use a rubber spatula to gently fold the mixture together. Don't shred the crab meat.
Shape the mixture into 6 cakes, each roughly 1/2 cup of mixture. Place them on the lined baking sheet. Cover and refrigerate for an hour until they set.
Next, preheat a large pan over medium heat, coating it with oil. When the oil heats up, place the crab cakes inside the pan and cook them until they're golden brown, which is roughly 3-5 minutes per side. Be mindful of splattering oil. Serve the crab cakes warm and with a side of fresh tartar sauce.  
Tartar Sauce Recipe
Whisk together the mayonnaise, relish, onion, mustard, and lemon juice. Then add salt and pepper to taste. Cover and chill until you're ready to serve the dipping sauce. 
Stone Crab Appetizers for Any Occasion
If you're looking for a perfect appetizer, be sure to use stone crabs. They're delicious and come in a variety of delectable recipes and are served warm or cold- it all depends on how you like them!
If you liked reading about eating stone crabs, then you'll love ordering from George Stone Crab! We've got the best jumbo stone crab claws and so much more, so be sure to check out our collection today!
Featured in…