7 Delicious Wines to Pair With Stone Crab Claws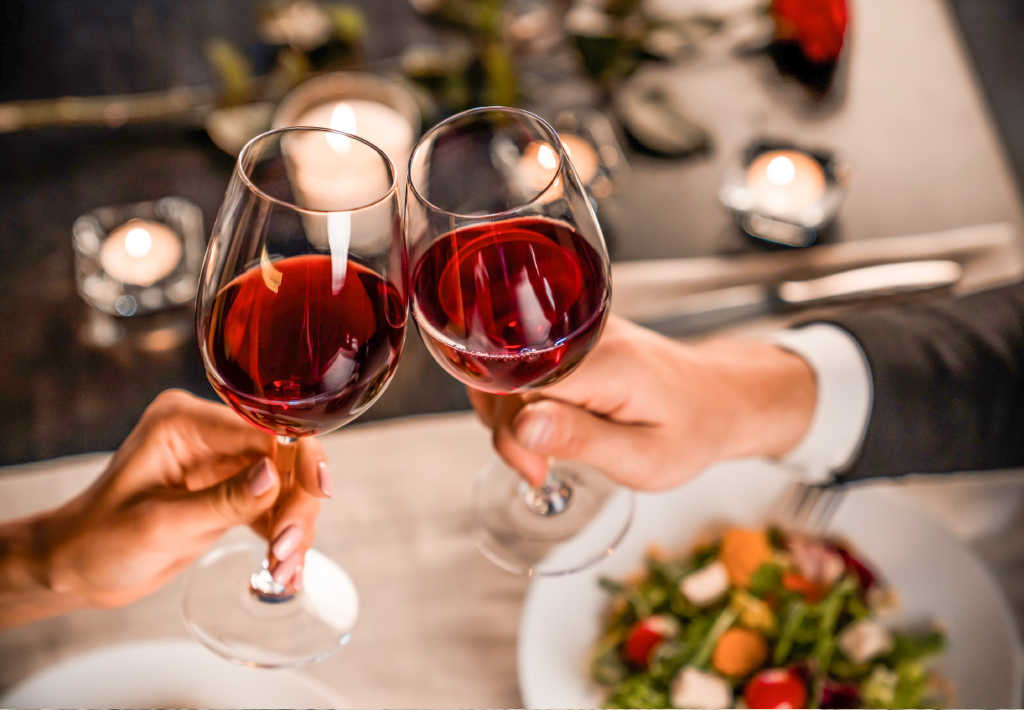 If there is one thing people love, it's wine. That's why in 2018, there was a record-breaking 293 million hectoliters of wine produced across the world.
One of the reasons wine is such a popular beverage is because when paired with the right foods, such as stone crabs, it can add an extra layer of zest to your dish.
Are you looking for the right wines to pair with your crab? We've got your go-to guide. Let's review our favorite wines to pair with your fresh Florida stone crab claws.
White Wines to Pair With Stone Crab Claws
When it comes to seafood, white wine is usually a sommelier's first choice.
Light, crispy, and citrusy white wines pair beautifully with the textures and flavors of ocean creatures. While a bold Malbec can overpower crab, white wines enhance the crab's flavor, making the dish even more delectable.
When it comes to pairing white wines with jumbo stone crab claws, we recommend a Chablis, Albariño, or Pinot Grigio.
1. Chablis
Chablis is a region in Burgundy, France, that specializes in creating fresh-tasting wines using chardonnay grapes. The Chablis region has a moderate climate that allows the grapes to ripen at a moderate pace. This contributes to the light-bodied flavors that Chablis encompasses.
A smooth Chablis pairs wonderfully with stone crab claws. The Chablis is light and low in acidity, so it doesn't overpower the flavor of the stone crab. The wine isn't overly sweet or aromatic, either. It's a well-balanced white wine that does wonders for the palette when paired with crab.
2. Albariño
Albariño is a type of grape most commonly grown in northwestern Spain and Portugal.
The mountainous and windy climate produces vibrant grapes that are high in acidity. Thus, they create a Spanish-style white wine that is crisp, light-bodied, and aromatic. Albariño wines have floral and fruit undertones, including citrus, peach, and apricot.
Albariño is an ideal wine to pair with your favorite stone crab recipe. The complex flavors complement the crab's simplicity. There's no need to worry about seasoning up your crab legs with an array of spices because the Albariño will do it for you. The citrus zests of the wine pair perfectly with the crab to create a mouthful of flavor.
3. Pinot Grigio
Pinot Grigio is a dry white wine that goes well with shellfish. While the wine originated in Burgundy, France, most Pinot Grigios come from northern Italy. Today, Italian Pinot Grigio is the most popular imported wine in the U.S.
Pinot Grigio is a go-to for crab claws because it offers vibrant layers of fruit. The crab brings out distinct nutty flavors of the Pinot Grigio, while the wine's light-bodied nature matches the crab's texture.
Red Wines to Pair With Stone Crab Claws
If you're not a fan of white wines, it is possible to pair certain reds with stone crab legs. However, this can be tricky.
If you're serving red wine with your crab, ensure the wine is served between 57° and 59° Fahrenheit. Slightly chilled red wine accentuates the natural sweetness of the crab, while warm reds do not.
Red wines are high in tannins, which attributes to their bold flavors. While tannins pair nicely with fatty red meat, they can diminish the flavors of seafood.
The key to enjoying a red wine that doesn't overpower your crab claws is to stick with light-bodied varieties. We recommend Pinot Noir or Sangiovese.
4. Pinot Noir
Pinot Noir is a mild red wine. It's a popular choice among those who can't handle the boldness of a full-bodied Cabernet. Pinot Noirs are known for their fruity flavors, spiced aromas, and smooth finishes.
While Pinot Noirs are commonly paired with chicken, duck, pork, and mushroom dishes, they can match nicely with certain types of seafood.
The red wine is low in tannins and is mildly-dry. That means it will not overwhelm the flavors of the crab meat. Instead, its acidity balances out the crab's sweetness, creating a truly delightful dish.
5. Sangiovese
Sangiovese is Italy's most popular grape. These red wines tend to have notes of plum and cherry.
As far as red wine goes, Sangiovese is soft. It is low in tannins and iron with high levels of acidity and fruitiness that match well with the crab's flavors.
Other Wines to Pair With Stone Crab Claws
When stone crab season rolls around, you don't have to stick with red or white wines.
Bubbly and Rosé wines are not only refreshing, but they pair nicely with the fresh flavors of the crab meat. In fact, some chefs steam crab in Champagne to intensify the crab's flavor.
6. Sparkling Wine
Champagne is a popular pairing for all types of seafood. As a rule of thumb, when indulging in raw seafood like oysters and sushi, the dryer the Champagne, the better the pairing.
As for crab claws, a medium-bodied Champagne or Prosecco will do. The sparkling wine should have notes of citrus and a cleansing acidity that refreshes your palette. The delicate crab meat matches well with the light, crisp flavors.
Try not to pick an overly sweet Champagne or Moscato, as that will not balance with the natural sweetness of the crab.
7. Rosé Wines
Ah, Rosé, the best of both worlds! When in doubt between red and white wine, opt for a flavorful bottle of Rosé.
When pairing your crab legs with Rosé wine, choose a type that is light-bodied and on the dry side. French Rosés are a solid choice, as they are acidic with floral undertones that amplify the crab's flavors.
Steer clear of Rosés using Syrah, Cabernet, or Zinfandel, as the strong red flavors will overpower the delicate crab meat. Do not pick a sweet Rosé, either. Select a Rosé that is light-bodied and off-dry to dry, so it does not overwhelm your palette.
Quench Your Thirst, Satisfy Your Hunger
Stone crab claws make for a scrumptious meal. While the crab is delicious enough on its own, pairing your stone crab claws with the right wine boosts the crab's flavors to create a mouthwatering meal.
Are you craving stone crab now? If so, we've got you covered. Enjoy fresh Florida stone crab delivered to your door. Grab your wine, order your crab online, and get ready for a mouthful of flavor.
Featured in…