A Quick Guide to Seafood Wine Pairings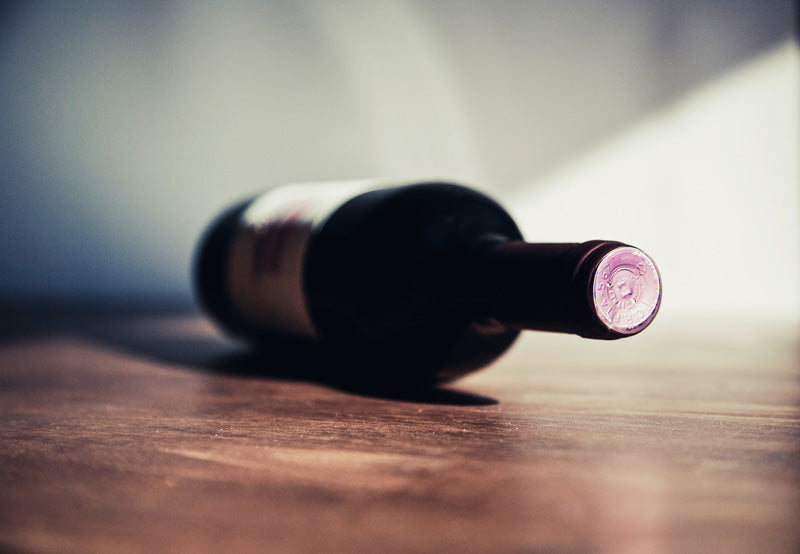 Only 10-20% of Americans consume the weekly recommended 8oz of fish.
We should all eat more seafood! Seafood does more than offer a delicious, delicate, and savory experience; it also provides some incredible vitamins and nutrients. One way to make your fish dinner even more enticing is with a delicious glass of wine. 
Are you hosting a seafood dinner party for fish-loving friends? Wondering which drink pairings will perfectly complement your meal?
Check out this quick guide to seafood wine pairings! 
Wine Pairings for Seafood
When it comes to finding the perfect wine, seafood can seem a little tricky. The right wine should support the flavors of your meal without overwhelming or distracting the palette. However, your wine also needs to be flavorful enough to stand its own against strong, fishy flavors. 
You almost can't go wrong by pairing any white wine with seafood. Of course, some white wines will pair better than others to complement the flavors in your meal. The right wine choice will depend on your sauce base, cooking method, and natural flavor and texture of the fish. 
When in doubt, opt for a white or blush wine that matches the overall fullness of the meal. For example, complement a light, flaky halibut with a delicate, crisp Chenin blanc.
Dry and Crisp White Wines
When it comes to seafood and wine pairings, there are a few go-to wines that complement almost any fish dish. Chenin blanc, pinot grigio, and sauvignon blanc are dry, clean, and crisp like an ocean breeze. 
Pair these wines with light and flaky fish for the best results. Some good options include sea bass, flounder, halibut, snapper, and branzino. Crisp, dry whites also pair well with raw clams and oysters. 
You really can't go wrong with crisp white wines, as they can also pair well with fattier fish like catfish or lobster to refresh the palette.  
Rich and Oaked White Wines
Chardonnay, pinot gris, and white Burgundy are all good examples of fuller-bodied white wines. Chardonnay, in particular, has creamy oak notes that help it to pair well with earthy, nutty, and buttery fish like bass, stone crabs, and lobster.
Chardonnay, like other rich, oaked whites, brings out the flavor in more full-bodied dishes, including broth-based soups and oily fish like mackerel. Tuna steaks, salmon, lobster, crab, and shrimp will complement rich white wines.
For shellfish, like mollusks, look for an unoaked chardonnay. Unoaked chardonnay offers more fruity, fresh flavors that balance out the strong oceany taste of simple scallops. 
Full-Bodied White Wines
White wines like Riesling, Marsanne, Roussanne, and Sémillon tend to have a creamier, fruitier flavor profile. With just a touch of sweetness, they are perfect for balancing out spicy dishes like Thai and Vietnamese seafood. 
Pair trout, catfish, Asian seafood, and zesty shrimp with a full-bodied white like Riesling. Flavorful, smoked fish and creamy sauces also pair well with these wines. If you want to go all-out with an Asian seafood dinner, consider serving chilled sake in place of white wine. 
Sparkling White Wines
Why leave all the fun to the still wines? Sparkling wines like Champagne, Cava, and prosecco can bring life and zing to your seafood dinner. In the same way that many beers pair well with fried food, sparkling white wines are ideal for battered and fried seafood. 
Unlike other wines that will feel tamped down by the batter, sparkling wines have a "zip" that helps them cut through the fat and refresh the palette. Anytime you're serving fried shrimp, beer battered, or tempera fish, consider pairing it with Champagne or Prosecco. 
These zippy drinks aren't limited to the fried aisle. Sparkling white wines can be equally charming when paired with a classy caviar appetizer! A crisp, fresh, and acidic Champagne is the perfect match for the savory brine of Osetra caviar. 
Dry Sherry
Sherry is a fortified wine most often used in cooking. It has a strong, sticky sweetness that can seem overwhelming with some dinnertime meals, but this beverage is delightful when paired with many simple seafood dishes. 
Sherry is an excellent complement to lightly seasoned seafood, especially shrimp. Whether the shrimp are steamed, grilled, fried, or in a cocktail, sherry can lighten up some of the richness from oil, butter, or garlic. Dry sherry is also a great pairing choice any time you serve a dish with almonds! 
Rosés and Blush Wines
Many people would describe rosés and blush wines as jammy, fruit-forward, and delicate. A rosé or blush wine like white merlot is a traditional choice for seafood barbecues and summer evenings. If you want to enjoy these wines to their fullest, be sure to drink them outdoors amid the fresh aromas of spring and summer. 
Rosés and blush wines pair well with in-between dishes that aren't too heavy nor too light. Seafood and shellfish with medium-heavy sauces will complement these soft wines well. Rosé wines will bring out the best in grilled swordfish, tuna, and other seafood dishes with tomato, teriyaki, or sweet sauce. 
Light Red Wines
Pairing red wines with seafood? That's right, it can be done! Most red wines aren't appropriate for seafood because they'll bog down a dish's light, aromatic flavors.
However, you can still enjoy red wine with fish if you stick to lighter, snappier reds! For seafood dishes, a light-bodied red wine like pinot noir, Sangiovese, or zinfandel is ideal. Consider a red wine when you are serving a fatty, meatier fish like salmon, mackerel, or bluefish.
Crack Open Perfection
Finding the perfect wine pairings for seafood starts with the perfect catch. George Stone Crab's team harvests throughout the crystal waters of Florida and the Keys to bring you the freshest seafood in the country. 
Click here to experience the finest stone crab claws and king crab legs, buy caviar online or simply access more delivered delicacies fresh to your door. You and your guests will be hooked!
Featured in…