5 Reasons Why Stone Crab Claws Are a Great Seafood Option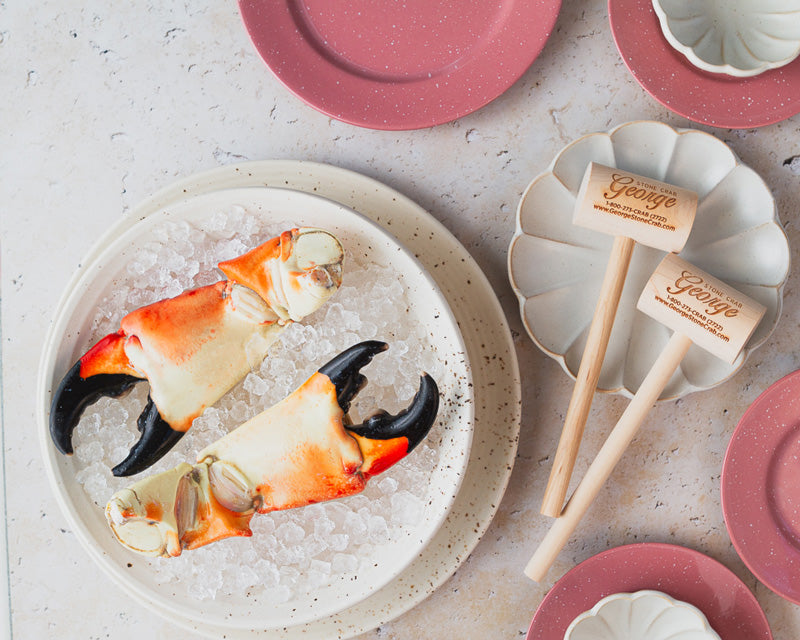 Are you craving some seafood? Have you ever tried stone crab claws?
There are many kinds of crabs that you can buy on the market, but stone crabs have a distinct flavor. Stone crabs appear in many traditional dishes and are a delicacy to some. Stone crab has become a staple in Florida cuisine.
Did you know that stone crab has many nutritional benefits? Crabs contain a lot of micronutrients and protein.
Would you like to know more about what makes stone crab claws great? Read on to learn why stone crab is the best option for a home-cooked seafood dinner.
What Is a Stone Crab?
Stone crabs are a type of crab caught from October to May, the few times a year you can get a fresh taste of them. These crabs live in the warm waters of Central Florida and also head south to the Florida Keys.
Stone crabs have a unique sweet flavor in their meat, making them perfect for appetizers or even as a main dish.
The most common way to harvest stone crabs is through commercial crabbing. These crabbers often use traps meant for stone crabs to avoid other species.
Once they catch the crabs, crabbers usually only get the large claw of the stone crab and leave the other claw. The stone crabs are then released back into the sea.
Crabbers leave the other claw so the stone crab can defend itself and hunt for food. The larger claw the crabber got will grow back when the stone crab begins to molt. This makes stone crab catching more sustainable and lessens its environmental impact.
Stone crabs in the Florida area are a staple dish. This dish is often served with a famous mustard sauce. If you've never had stone crab, here are some reasons you should try it today!
Stone Crab Claws Are Nutrient Dense
Stone crab meat has a lot of nutrients that most common seafood has. What makes crab meat better is that it comes with lower mercury levels compared to tuna and marlin.
These nutrients include various vitamins and minerals such as iron, vitamin B12, and even folate. It also contains zinc, niacin, and selenium. If you are looking for a low-calorie meal rich in protein, then crab meat is a great bet.
A cup of crab meat contains 97 calories with a whopping 21 grams of protein. This high protein content helps you build and maintain your muscles. Crabs also contain omega-3 fatty acids, which have many benefits for your heart.
Stone Crabs Help Prevents Anemia
As mentioned, stone crab meat contains iron. Iron deficiency is the most common kind of anemia. Lacking iron inhibits your body's ability to produce hemoglobin. This makes it hard to produce enough red blood cells.
Other nutrients in stone crab meat, such as folate and vitamin B12, also help curb anemia. If you lack these vitamins found in stone crab meat, you may experience fatigue or weakness. This is why it is helpful to include stone crab in your diet.
Stone Crabs Strengthens Your Brain
Studies have found that eating seafood such as stone crab once a week strengthens your brain. People who eat stone crab have a reduced risk of various neurological diseases. These diseases include Alzheimer's disease and even dementia.
You Can Maximize the Crab Meat
Stone crabs come in varying sizes, which affect their claw size. Most crab selling sites offer sizes from Colossal to Jumbo or Large.
You'll likely get around two claws per pound if you order small-sized stone crabs. These claws will give you at least 5 ounces of meat. This is perfect if you want to dine alone or use stone crabs as appetizers.
A bigger size is medium stone crabs. This gives 6 to 7 stone crab claws per pound, amounting to at least 2 and 1/2 pounds of meat. This amount is perfect for making both entrées and appetizers.
If you plan to have stone crab claws for dinner, you should order large stone crab claws. These have only 4-5 claws per pound but are way larger in size. This can make the crab claws a main dish for 4-5 people.
The largest size most crab sellers offer is the Jumbo and Large mix. This contains 2-4 claws per pound and is enough for a main dish, entrées, and even appetizers.
It's a Versatile Seafood Ingredient
Another great reason to eat stone crab is how versatile this food can be. There are many great recipes that use stone crab claws as an ingredient. If you are a beginner at serving a stone crab claw, there are a few things you need to keep in mind.
You can cook stone crab claws through baking, grilling, and steaming. The most popular stone crab recipe is the Florida Stone Crab Claw dish. This is usually served with mustard dipping sauce and is a known Florida dish.
How to Make Famous Mustard Dipping Sauce For Florida Stone Crab
Want to enjoy stone crabs the Floridian way? Here's what you need to make Florida's famous mustard dipping sauce for stone crab:
One tablespoon of Dijon mustard
1/2 tablespoon of mayonnaise
1/2 lemon, zested
Two teaspoons of Worcestershire Sauce
Once you have all the ingredients, place them in a bowl and mix well. This recipe is enough for 4 pounds of stone crab claw meat. You can also add hot sauce if you want to spice things up a little.
Want stone crab claws but have worries about their freshness? Then you should consider ordering from George Stone Crab. George Stone Crabs have a team of 80 fishermen that catch fresh from the waters of Florida Bay. They offer many exclusive deals and discounts and ship stone crabs to your doorstep!
Cook With Stone Crab Claws Today
Now you know why stone crab claws are the perfect ingredient for your seafood cravings. Why stop there when you can be enjoying some fresh stone crab right now? Want to know where to order authentic and fresh stone crab?
George Stone Crabs have a team of 80 fishermen that catch fresh from the waters of Florida Bay. Contact us today and get George Stone crab fresh off of Florida Bay. We offer many exclusive deals and discounts and ship stone crabs to your doorstep!
Featured in…