10 Good Reasons You Can Order Seafood Online Like Stone Crabs, Lobster and Caviar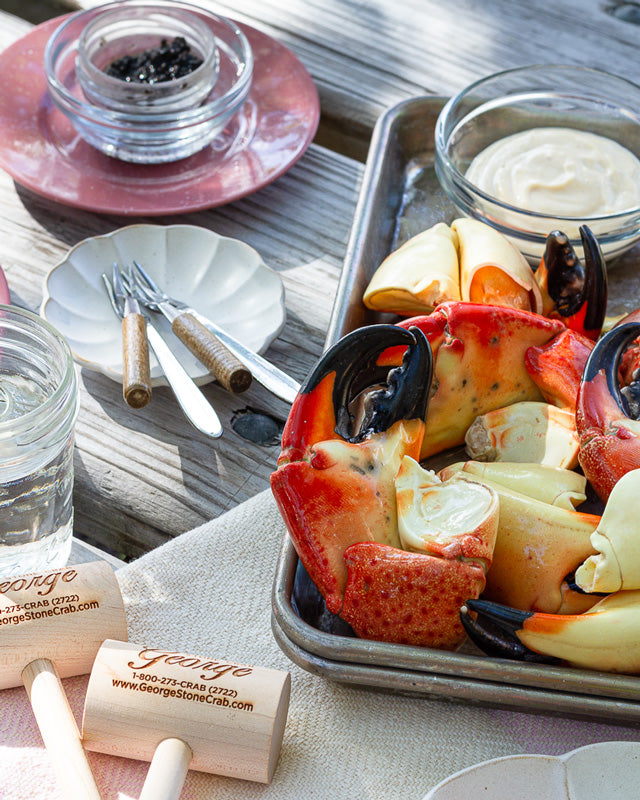 Seafood is one of the healthiest foods on the planet. Fish are often loaded with essential nutrients, such as protein, vitamin D, and omega-3 fatty acids. Several medical sites list the numerous benefits this food provides. 
However, depending on where you live, it may seem challenging to find good seafood. The further you get from bodies of water, the less fresh your fish becomes. This missing freshness can cause the fish to lose its flavor. 
Fortunately, there's a way to overcome this barrier. These days, fish lovers can order seafood online!
Several providers provide online services like lobster or stone crabs delivery. If you're on the fence about this, keep reading! You'll discover ten benefits of this online delivery in our guide. 
Get Fresh Fish When You Order Seafood
It sounds counterintuitive, but seafood ordered online is often fresher than "fresh" seafood at restaurants and markets. Think about it like this. It takes time for seafood to travel from the boat to the supermarket. 
Once the fish arrives, it often sits for several days. As mentioned before, this weakens the fish's quality. 
In contrast, delivery fish companies freeze their products at peak freshness. You can lock in the flavor when you freeze a product, whether it's stone crab claws or caviar, locks in the flavor. Once you thaw and cook the fish, it will still have the excellent flavor you crave. 
Increased Convenience
Many people already receive home deliveries for their usual groceries. Why not extend that delivery to include your seafood?
Chances are, you don't want to spend your Saturday driving to the wet market and picking out food. Nobody wants to deal with long lines and traffic jams. 
You can avoid all of this by receiving fresh fish with the click of a button. Sometimes, you can even receive meals that are quick and easy to prepare! For example, check out our stone crab options to see what meals exist.
Increased Sustainability
Delivered seafood is often more environmentally-friendly, too. Many commercial fishing companies fish for their products out of season. As a result, their stocks run dangerously low both for production and the ecosystem. 
Many delivery companies catch their food in its proper season. For instance, we catch most of our products during stone crab season. This way, our products are more sustainable than other fishing companies. 
Fishermen Pick For You
There are usually multiple hands involved when you buy seafood from markets and grocery stores. The fish often changes hands, moving from fishing companies to transport companies and finally to the supermarket. 
Then, you become responsible for selecting the fish you want to cook. However, you may not find the best quality fish available.
Once again, you can avoid this issue when you order seafood. The fishing company determines the best catches to sell. Because of this approach, you can ensure you receive the best quality fish for your meal.
It's More Cost-Effective to Order Seafood
Another advantage of ordering seafood is its cost-effectiveness. Buying this seafood can provide the best value for your money. There are a few reasons for this.
First, you can cut out the middleman. The food comes directly to you without markups from the supermarket. Likewise, you can save money on gas when you buy seafood online since you skip the drive to the supermarket. 
Expert Knowledge
When you buy seafood online, you connect directly with a knowledgeable group of seafood suppliers. They can provide tips on how to store your fish and advice on cooking it. Likewise, they can recommend different seafood you may enjoy based on your buying habits. 
Many of these suppliers also provide online recipes to help you make the best food possible. Likewise, several suppliers include blogs with a wealth of additional information on the subject. Using these resources can make you an expert on seafood, too!
Treat Depression with Seafood
You may read this headline and think it's hyperbolic. However, some scientists believe that seafood can reduce the risk of major depression. 
This belief comes from a few sources. First, countries with high seafood consumption rates have lower depression levels.
Secondly, seafood seems to treat conditions that are comorbidities of depression. For example, cultural diets rich in seafood seem to reduce inflammation. Excessive inflammation sometimes relates to depression. 
Finally, the American Psychiatric Association endorses omega-3 fatty acids as an effective part of depressive treatment. As mentioned previously, there are high quantities of these acids in fish. 
Increased Variety Available
Online seafood stores often have more variety than your local supermarket. For example, you likely won't find caviar in your grocery store. However, online seafood distributors can provide affordable caviar meals for their customers. 
Similarly, you can contact a company directly to learn if their stock will change soon. Supermarkets may not have this information readily available.
Healthier Food 
Fish from online distributors is often healthier than supermarket equivalents. This healthiness comes from the distributor's higher quality products. 
These companies emphasize quality. In doing so, they provide healthier products. 
It's Delicious
Each of these benefits proves one final point: this fish is delicious! Ordering seafood online is an excellent way to secure a tasty meal. You can ensure that you receive the best quality products, as opposed to weaker alternatives from the supermarket. 
Order Seafood From Our Company
You gain access to each of these benefits when your order seafood online. Within a few days, you can have fresh, healthy, and delicious crab ready to eat. All that's left is to find the best seafood providers online.
Our company provides top-line products for customers, specializing in stone crab and caviar. We also offer blogs and recipes to ensure you enjoy this food at its best!
Check out on our website our stone crab claws selection and order yours today! Before long, you can have fresh stone crabs shipped directly to your home.
Featured in…